Tailor made web solutions
Need a tailor made solution?
Today, many companies experience an increasing need for tailor made web solutions. At TC Systems, we work hard to deliver a solution that is perfectly suited to your needs. You get a supplier with vast experience within tailor made solutions. Read about some of our customers' tailor made web solutions here.
A solution made to match your order
Over the years, we have solved many unique tasks for both private companies and public authorities. You can see a selection of our solutions made to order by clicking here.

Our customers' systems span from a system for self control to the food industry, citizen act systems including budgeting, systems for booking meetings, user control, file control to the development of surveys, meeting calendars and much more.

No matter what your needs may be, we can help you get on with the process. Contact TC Systems right here or call +45 6077 0050. Together we will find the right tailor made web solution for you.
Unique web solutions
Large, small, complex or simple. At TC Systems, you get the solution you need. It will always grow alongside your company. This means that you choose how many functions, your web solution needs at any given time.

You can start simple and as your needs appear, we can extend your solution to always match your demands. At the same time, your various applications seamlessly interact, ensuring you have a tightly knit web solution that just Works.

Case Mortalin Eletronisk Egenkontrol
Elektronisk egenkontrol is for you, who works within the food industry and needs to control the safety of food handling.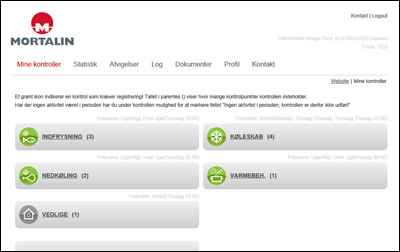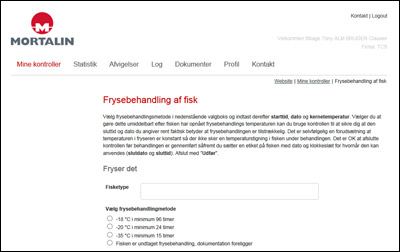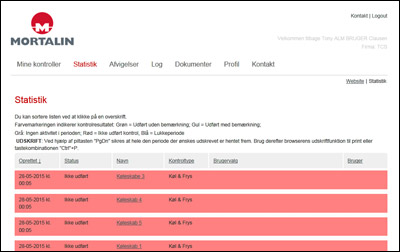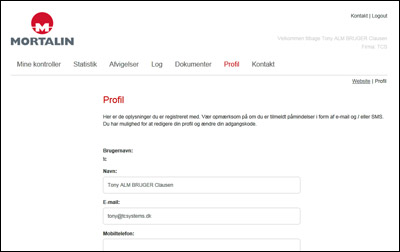 Want to know more about tailor made web solutions?
You are always welcome to call or write to us. Our contact information is available here. Read about some of the many companies that we have helped get a unique website, click here.